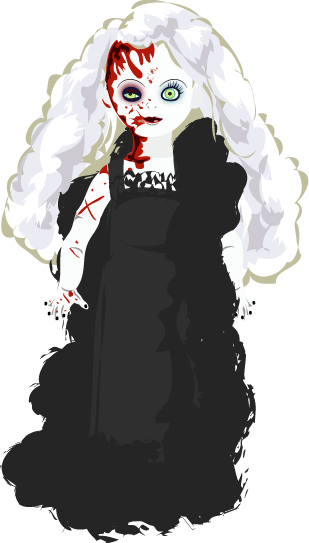 ●Hollywood●
死亡年月日: 6/29/1967 at 4:07am
Cast ミ Hollywood
Play ミ Series 5
Director ミ Ed Long & Damien Glonek
Scene - ハリウッドは有名なグラマーギャル。
リッチな彼女のプロモーター・サルとドライブするのが好きだった。
しかしある夜彼らは死を招く結果になる。
セスという名のストーカーが、ブレーキを壊しておいたからだ。
故人名ミハリウッド
最期の職業 ミ 女優
死因ミ広範囲に及ぶ頭部外傷
原文
Date of death: 6/29/1967 at 4:07am
Cast ミ Hollywood
Play ミ Series 5
Director ミ Ed Long & Damien Glonek
Scene - Hollywood was a famous glamour gal.
She liked to race around with her rich promoter Sal.
But late one night this resulted in their death,
For the brakes have been cut by a stalker named Seth.
Name of Deceased ミ Hollywood
Last Occupation ミ Actress
Cause of Death ミ Massive Head Trauma
.